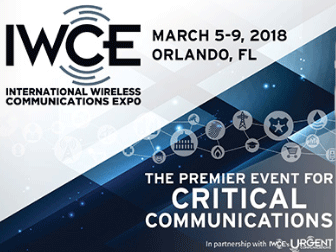 Stop by Booth 573 to speak with an expert!
Website: www.iwceexpo.com/iwce18
Conference: March 5-9
Exhibits: March 7-8
Location: Orlando, FL
Venue: Orange County Convention Center
Booth: 573
IWCE is a venue where people can make the human connections they need to be successful, whether it is connecting to a future client, boss, employee or business partner. It is also where people can connect to information about a technology, product or policy that is crucial to success. See innovation at its best and join us for the premier event for communications technology.