iQ·link®XG Microwave Design
Microwave backhaul/fixed wireless network design made easy!
iQ·linkXG offers all the right tools to design and manage your microwave backhaul network, now and in the future.
Demo
Request a Quote
Forum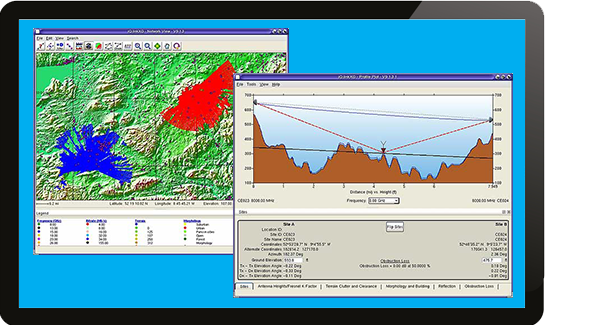 Design, Manage, and Upgrade Your Network
Take the guess-work out of managing your network and precious spectrum.

 

With advanced algorithms and data integrity analysis, iQ·linkXG centralizes your critical network data and makes it easy for planners to design, manage and upgrade your network.
iQ·linkXG is available in two editions
    

•  For any size project
•  Multi-user support
•  Oracle Solaris & Windows servers
---

•  FREE VERSION AVAILABLE!
•  Low cost, high quality solution
•  Windows-based
•  All the features Enterprise
•  Stand-alone installations
•  For smaller projects